The History
Part of the famous 2014 receiver class, Benjamin exploded onto the scene. His 1,008 yards tied Greg Olsen for the team lead. After such a successful rookie campaign, expectations were through the roof for his second year.
Then, an ACL injury brought the hype train to a screeching halt. Faced with the adversity of losing his top receiver, Cam Newton responded with an MVP season and 17-2 record (with one of those losses unfortunately coming in the Super Bowl). Still, the Panthers had just completed one of the best seasons in league history without their stud receiver, so morale remained high.
Benjamin nearly posted 1,000 yards again in 2016, but the team failed to recapture its magic and stumbled to a 6-10 record. Midway through a weight-watching 2017 season, Carolina made the choice to move on from its recent first-round pick.
Buffalo was the perfect trade partner. After poaching their head coach and general manager from the Panthers earlier that year, this was an opportunity to potentially snag a star from the same organization. Sean McDermott and Brandon Beane had experience with Benjamin from their Carolina days and valued him enough to pull the trigger
Buffalo Post Trade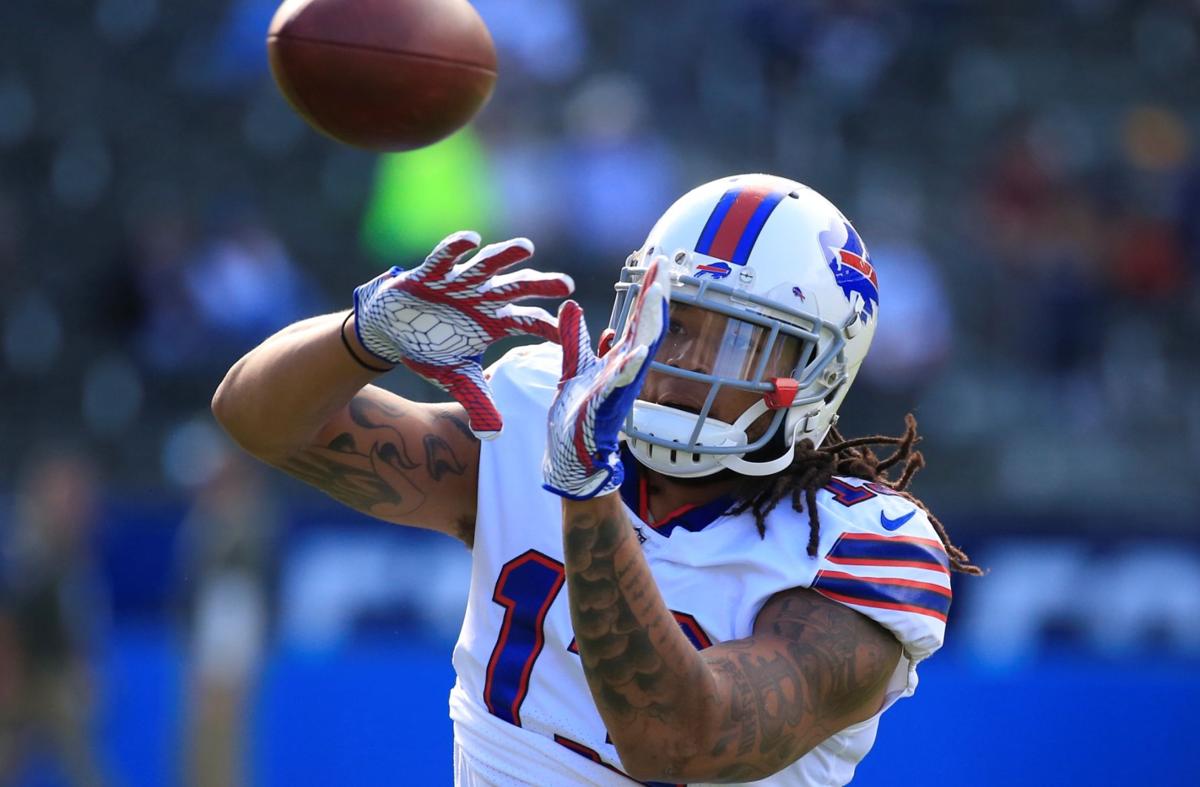 Expectations were almost non-existent in McDermott's first year, but his team was a feisty 5-2 when they traded for Benjamin. Three days after the trade, the Bills lost to the Jets with Benjamin unavailable.
From there, Buffalo fell back to Earth. Including the Jets loss, they went just 4-5 the rest of the way. It's tough to put too much blame on Benjamin, though, as the Bills were far worse than their record and fortunate to finish 9-7.
Still, Benjamin was a massive disappointment, even by the most generous standards. His best game for Buffalo that season was 5 catches for 70 yards in a blowout loss to the Patriots. Every other time out, he posted 42 yards or less. On top of that, a knee injury cost him two games.
Overall, it was a dud first season for Benjamin. He was acquired to bolster a lackluster receiving corps and catapult the Bills to their first playoff appearance in 18 years. And while the team accomplished the latter (before promptly losing to Jacksonville in one of the worst quarterback matchups in postseason history), Benjamin doesn't deserve much credit for that. Not only was his production underwhelming, but it came with these receivers stealing targets from him.
Even so, Benjamin's fifth-year option—accepted by Carolina before the trade—gave him an opportunity to redeem himself.
Unfortunately, year two in Buffalo wasn't any better. In fact, it was pretty much a mirror image of the year before. His best game (4 catches for 71 yards) came in a blowout loss while his next-highest yardage output was 45.
With a 4-8 record and little return on their investment, Buffalo chose to cut their losses by releasing Benjamin. Kansas City quickly snapped him up, but even Patrick Mahomes couldn't save Benjamin. His two catches with the Chiefs proved to be his last in the NFL, as he looks to be de facto retired.
Benjamin showed as a rookie that he had the tools to be a successful receiver, but his ACL injury brought effort and attitude concerns to the surface. Not long after, those concerns swallowed up his career.
To make matters worse, Benjamin trashed Newton instead of taking responsibility for his failures. This is a guy who had more memes made about his weight than catches outside of Carolina and yet he thought people would take his side over Cam's.
While this move didn't work out, the Panthers North experiment has been successful overall. Much of their roster has Carolina ties or was drafted with the same philosophy in mind. The prices of some of those signings have been questionable and Josh Allen has his doubters, but the Bills are the favorites to win their division and threats to make a deep playoff run.
Even though the team is in a good place now, this was still a terrible trade. It's not an issue of overcompensation—third and seventh-round picks certainly don't break the bank—Benjamin was just that bad in Buffalo. Between his poor production and locker room presence, he hurt the team more than helped it.
Carolina Post Trade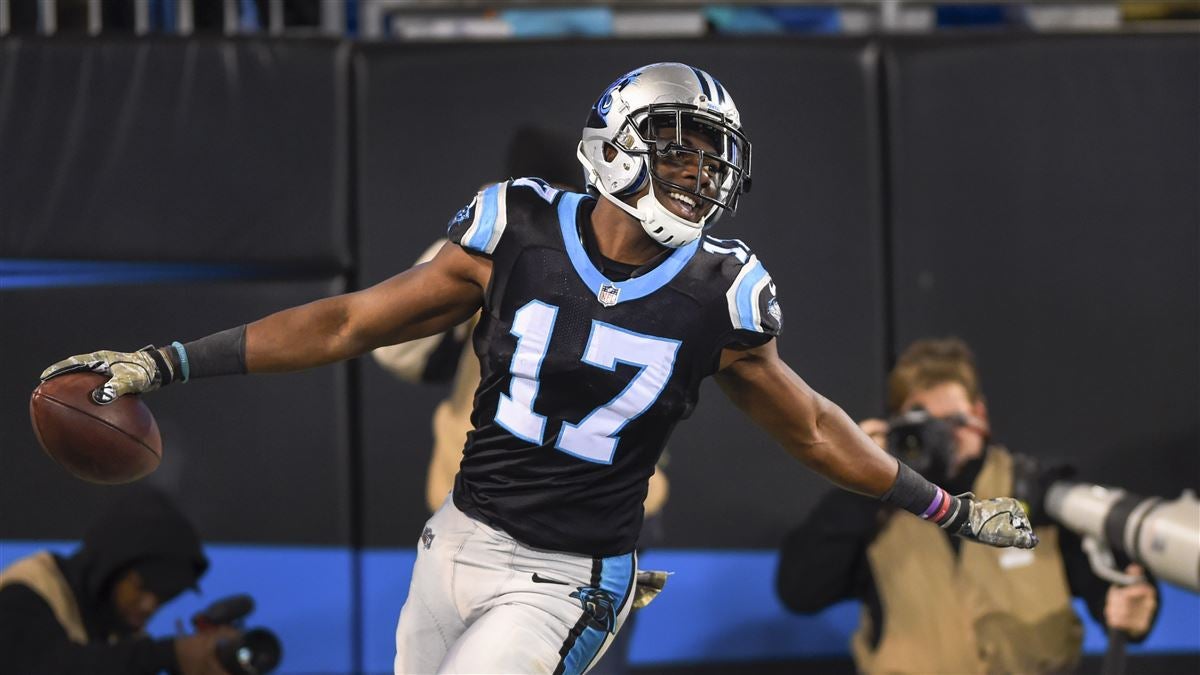 Carolina was a good team both before this trade and after it. 5-3 with Benjamin, they finished 11-5 and playoff bound. The slightly improved record doesn't conclusively show they improved after the trade, but there's a case to be made.
For as productive as Benjamin was, his impact didn't match the numbers. From 2014-17, Carolina's regular season was 18-21-1 with him and 21-3 without him. Without his go-to target, Newton worked through his reads more and the offense was more dangerous as a result.
Benjamin's departure opened the door for Devin Funchess to take over as WR1. The third-year man responded immediately with 17 catches for 286 yards and 2 touchdowns over the first 3 games post trade. But, as has become a theme of his career, the flashes didn't sustain for Funch. After spotty production to end the season, he flopped as top dog in 2018.
As a team, Carolina imploded after a hot start. A 6-2 record was followed by 7 straight losses before a season-ending win over the Saints' reserves. Funchess' year was a similar story—minus the hot start. With just 549 yards on the season, his most memorable game was a dropfest in his Detroit homecoming.
Thankfully for the Panthers, they didn't put all their eggs in Funchess' basket. Amid the since-departed receiver's struggles, first-round pick D.J. Moore showed the future was bright. Explosive with the ball in his hands, Moore doubled down on his promising rookie season with the ninth-most receiving yards in the league last year.
Moore may be an improvement over Benjamin, but it's been a rough couple seasons in Carolina. The draft picks they received have done nothing to help right the ship, either.
Gaulden, the selection with Buffalo's third-rounder, was a questionable decision on draft night and an unquestionably poor one now. He rarely saw the field before getting cut midway through last season. A little over two years after being drafted, he is not on a roster.
Carolina's other pick could end up with a better career than Gaulden despite being taken 150 picks later. That doesn't say much, though, and Smith too has struggled to find snaps on defense. But unlike Gaulden, he's carved out a role as something of a special teams ace. Decade-long careers can be built upon that, so Smith could stick around for a while.
Even if Smith becomes the Panthers' next Colin Jones, it's tough to call this a good deal for the team. Realistically, the best thing they got was removing the temptation to re-sign Benjamin. His numbers warranted a continued stay, but he clearly would have been a ticking time bomb had that came true.
Knowing it could have ended even worse is the best way for Panthers fans to look back on the Benjamin era fondly.
Final Verdict: Panthers Win
If there was ever a lose-lose trade, this might be it. Benjamin might not have been a great receiver for the Panthers, but he was at least productive, and they got almost nothing in return for him. Calling them winners is more by default than anything, as Buffalo failed even harder.
Who do you think won the trade? What deal should I look at next? Sound off in the comments.